My first Scavenger Hunt post. Hosted by Ashley at Ramblings and Photos.
1. Self Portrait

It will take more than a fractured foot to stop me.
2. Handmade

In all the years I've been scrapbooking this is an all time favorite project. A mini album of Chad and I. A little reminder not to let the "us" get lost in our busy lives. 
3. Orange

I don't know what it is about this year. More than ever I'm awed by the colors of fall.
4. Candle
Candles are almost always burning in our house.
5. Street Sign
I ended up with dozens of blurry street signs and then there was this one. It's a perfect shot to act as my little reminder of a few things.
And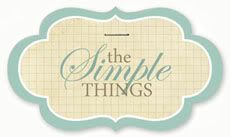 Early morning quiet.

I cherish my early morning time. The quiet house. Hot coffee. Starting a new day.