I'm home after 5 wonderful days of spending the holidays with family at Seabrook Island, South Carolina.
First, a REMINDER. 
Week one of One Little Word | Captured photography challenge will begin this Saturday, January 1. Friday night I will post my photo (and maybe a few words) along with Mr. Linky to begin sharing, supporting and encouraging 52 weeks of documented efforts, attempts, successes, and maybe even the struggles of our journey.
More information here >  One Little Word | Captured.
Grab the button.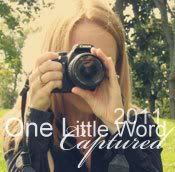 Now, Thursday photography challenges. 
Celebrating Alec's win of the National Geographic's geography bee. 
Before:
After:

Sat patiently watching. While visiting family in South Carolina for the holidays I took advantage of not being in Ohio with the cold and snow. For this photo I used Pioneer Woman's Boost action with layers adjusted, cropped and slight sharpen.

Ready for mimosas. A Christmas morning tradition.
Inspired by nine muses musing - sparkling