Week 7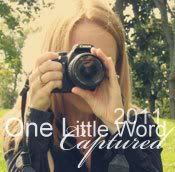 Earlier this week, while looking for a quote, I realized to EMBRACE [who I am] has been an intention and desire long before now. I came across a collection of books (quotes, short stories, inspirational) that were clearly along the same line as my OLW. I remember wondering how do people get there? At what point in life do you sincerely believe I am enough? Yes. I read the books and although I enjoyed them the concept was not something I believed, at the time, would ever apply to me. Now. I'm re-reading these books with a different perspective. 
Edited: I've had several requests for the book titles and authors. Enjoy!
A hort Guide to A Happy Life by Anna Quindlen
Being Perfect by Anna Quindlen
the Little Things by Kobi Yamada
Be by Kobi Yamada
She by Kobi Yamada 
EMBRACING Your Uniqueness. By being yourself you put something wonderful in the world that was not there before. -Edwin Elliot
May today there be peace within. May you trust that you are exactly where you are meant to be. May you not forget the infinite possibilities that are born of faith in yourself and others. May you use the gifts that you have received, and pass on the love that has been given to you. May you be content with yourself just the way you are. -Unknown
I look forward to seeing your photos and reading what you have to share. Have a great weekend!