Week Ten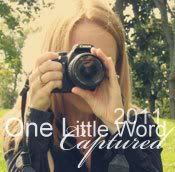 Finding images, inspiration and ideas in day to day life.

Some, or probably most, of you might remember Life Artist by Ali Edwards, one of my all time favorite scrapbooking books. Just recently I came across the free poster that was inside. A lot of the words resonate thoughts in my mind but a few in particular captured my attention, EMBRACE and BE REAL.
For anyone new and interested in joining the weekly challenge click One Little Word Captured for the details. You're not limited to just photos to capture your OLW. You're welcome to share words, ideas, inspiration or maybe lyrics to a song.
I hope everyone has a great weekend and I look forward to seeing your posts.