Week 21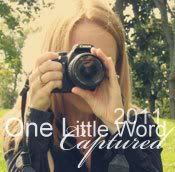 I will be capturing my OLW Captured photo later today. Instead of snapping a photo just to get it done I'm waiting. Waiting for the perfect photo. 
And because I refuse to give up and just maybe there are a few participants still hanging in there, here's the link up :)
Have a fabulous weekend!