Week 22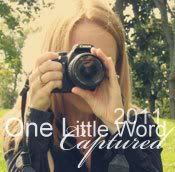 Every now and then circumstances cause you to lose sight of the fact that, yes, life is good.
Life is good because...
I am married to Chad
I am a mom
I successfully completed 31 days of clean eating and continue to do so
I am stronger and healthier than ever
I have summer breaks with my kids
upcoming girls weekend in October to run the Chicago Marathon
my new Canon T3i (thank you Chad, Alec and Alyssa)
Alec and Chad running the Warrior Dash tomorrow (there's a reason it's called the Craziest Frickin' Day of Your Life)
sunrises and sunsets
long runs on Saturday morning
P90X
blue skies
fresh fruit
fish tacos and my guacamole
my in-laws are ok and they still have a home
Yes. I would definitely say life is good.