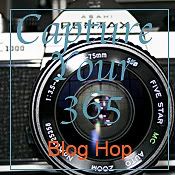 Another fun month of Capture Your 365, inspired by Katrina Kennedy. Using Katrina's June June Photo Idea List and daily emails, my 365 project took on a new perspective. Ultimately, my goal continues to be to look through the lens with a more creative eye, but this month my perspective seemed to focus on the role photography plays in my overall health and fitness. I realized photography is not only something I love to do. It's good for me.
A few things I noticed while capturing images for the month of June:
Like running or working out, a camera in my hand relaxes me.
Taking pictures is one of the few situations that I don't over think. 
I am never too busy or in too much of a hurry to grab a camera.
A less than perfect shot is truly better than missing the shot altogether.
I used minimal editing and no actions :)
A few favorites from Capture Your 365 June:
Prompt: Words
3 little words that spoke volumes. My daughters accomplishment of completing elementary school with honors. My last year as a mom of an elementary school student.
Prompt:  Summer
A simplicity enjoyed.
Prompt: Observe
I know when my son is not in the mood to talk. He sits quietly and looks out the window. And without fail I wonder what does he see and what is he thinking. 
Prompt: Fun
Simply her personality. 
Prompt: Dad
Wishing we lived closer together. 
Your next stop on the CY365 Blog Hop is Laura at http://www.mom2nick.typepad.com/.
Here is a complete list of blogs participating in todays blog hop! (Note: the blog hop will go live by all participants no later than 8 AM EST (Eastern Standard Time). Allow for adjustments in time zones.
Jill 

http://jillconyers.typepad.com/ <--------------YOU ARE HERE
Kathleen http://jkplusthree.blogspot.com/
Anne http://limeblog.net/
Katrina http://captureyour365.com/
Looking for photography inspiration and ideas? Download Katrina's July Photo Idea List.
What do you do that is not only something you love to do but is also good for you?