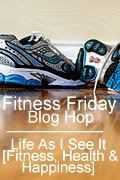 USAF Half Marathon
What I will remember...
Packet pick-up and the Expo with Alec.
Alec's 5K PR the night before my race. He went straight for the pizza afterwards.
Dinner with friends.
The military details. The flags. Fly overs. Running through 2 rows of aircraft to the finish line.
Their excitement about eating pizza and cheesy bread for breakfast :)
Feeling stronger than ever.
Feeling like I was on top of the world!


Remembering how right after I crossed the finish line I thought to myself "This moment. This is why I do what I do. This is why I love to run."
Friends!
I will also remember...
the singing of the national anthem gives me goose bumps
I can't even think about eating pizza and drinking beer afterwards
loved running with the pace group most of the way
perfect weather
next year I want to run the 5k and the half
miles seemed to go by fast
I'm getting better at drinking on the run (wearing less!)
this was one of the most efficient and best organized races I've ever run
I ran a 5K trail race at 9:00 that night and this is all I have to show for it. A bib. My Nike cap. A head lamp. I was too tired to get my camera out of the car. What I will remember...the stretches throughout the course that it was just me. The silence of the night except for my foot falls. Oh and wearing a head lamp was very cool :)
___________________________________________________________________________________________________
I'd love to know, if you write race recaps on your blog (or plan to), how do you remember so many very specific details of a race? How do you remember mile by mile details?
Now the link up. Share your Fitness Friday!